Chip is a Secret / Classic figure part of the Mickey Mouse & Friends collection.
Appearance
Chip is a brown chipmunk with light beige skin on his face and on his belly. He has small pink ears and two big cheeks.
Behavior During Gameplay
While playing with Chip, some nuts will appear on the grass and the road. However, collecting them won't unlock anything.
How To Unlock
To unlock Chip, a player must complete the 'Crazy Critters Set' which includes Timon, Gargoyle, Pascal, Finnick and possibly more.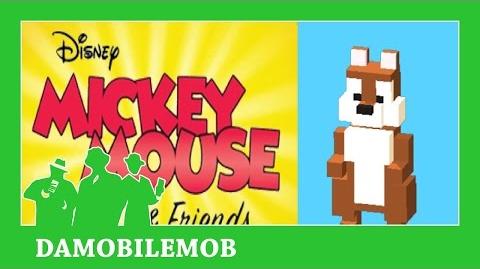 Gallery
Trivia
Ad blocker interference detected!
Wikia is a free-to-use site that makes money from advertising. We have a modified experience for viewers using ad blockers

Wikia is not accessible if you've made further modifications. Remove the custom ad blocker rule(s) and the page will load as expected.